How Do I Design My Own Home?
Francesca Baccarella
4 minute read...
---
Many people dream of living in a house they designed for themselves but not many understand how this process works. Having a clear vision of how you want to live in your home is the essential first step.
To start, write down the things you absolutely do not want to compromise on as these are the most important features you need in your new home. Examine your day-to-day life, what challenges do you face and what would make them easier. Perhaps your house is lively and a quieter space to work undisturbed would make you more productive. Perhaps the lack of light in the winter months gets you down and you need more bright open spaces. All of these things will help you make the best decisions to suit your lifestyle when designing your home.
There are very many benefits in building a custom build or self-build home. Check out our website on Why Build a Stellco Custom Build Home.
Don't forget about the outdoor space. Gardens are very personal, some prefer a no fuss easy to maintain outdoor area whereas others have a green thumb and want more space in their garden. When designed thoughtfully, a garden can be utilised any time of the year giving you more space on your property to enjoy. Consider the lighting, size of grass areas, entertaining areas and you might even want to consider creating undercover spaces. Remember the outdoor space at the front of the house has lots of potential too. How do you want to feel when driving up to your house. Take into account the colour schemes you have chosen for your house exterior when choosing plants and trees for your front garden and consider the climate of the location you're building in. Would it be best to choose evergreen shrubs that can survive the harsh cold of winter or does sunshine all year round mean you require plants that aren't too thirsty.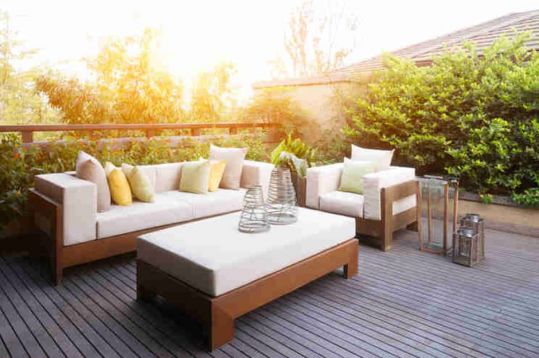 Next, if you haven't been doing this already, start studying other houses for inspiration. Pinterest and architecture magazines are a great place to start (see our Pinterest page). Websites such as www.self-build.co.uk have some wonderful ideas too. You can use these to create a mood board to help you visualise and work out if certain aspects fit together or don't match. Check out our FINDING INSPIRATION pages to help you decide.
Once you have created your vision you can get into the practical aspects of designing the room and floor layouts. There are several questions to ask yourself when it comes to this step such as; is it essential to have the dining room next to the kitchen or integrated into one larger room together with the family area for more inclusive living? Which rooms should face the garden? What lighting and heating would you like and where should your wall sockets be positioned? Do you want built-in wardrobes or free-standing furniture? All of the big and small items contribute to the day to day living in your home.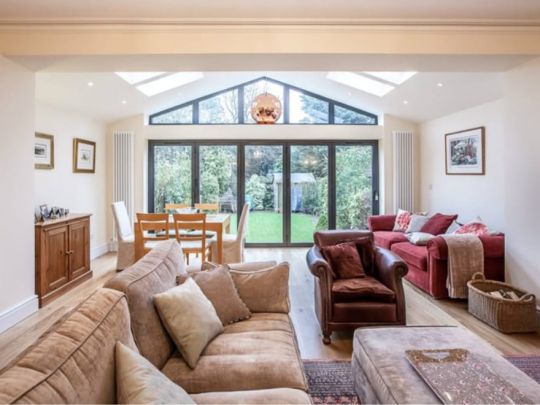 There may be certain restrictions or requirements when working with a particular plot such as the direction the house will be facing (the ideal being a south-facing garden) and the specific planning restrictions. This should all be taken into account when looking at the design of your home. Working with an architect and experienced developer will help you with your design and get the most of the available plot and ensure you maximise the space you have without compromises. Stellco Homes, as part of their custom build process is there to help by asking all the right questions for you to make the right decisions and choices for you and your family.
It's important that, before you go ahead with purchasing your plot, you establish a budget. It can be very easy to get carried away when designing your own home but you must maintain a realistic expectation of what you can and cannot afford. Some people keep costs lower by managing the build themselves and perhaps even doing some of the work themselves however this can be a stressful and time-consuming task so you must consider if you can handle this or even have the time for such a project.
To identify your budget you can use an online estimation tool such as the one on; www.homebuilding.co.uk/advice/calculator. You can also employ a quantity surveyor to prepare accurate construction estimates. To find your local QS visit: www.ciob.org and use "chartered surveyors" in the keyword search box.
For some, who do not have the time to commit to a self-build or the expertise, they choose to work with a company that offers custom build homes such as we do at Stellco Homes. With custom build it allows you to establish fixed costs so you have the security of knowing you will not exceed your budget, we take you through the whole process to design the home you wish to live in while the day to day management of the project is handled by experts saving you time and stress.
We host a register of people wanting to build their home which has enormous benefits for both our customers and ourselves. If you are serious about building your own home sign up, for free, and take your first step in developing your dream home together with us in Bedfordshires, Buckinghamshire, Cambridgeshire and Hertfordshire.