Haslingfield Village
A charming inclusive village full of characterful individual homes and people.
Haslingfield is a thriving village community within 6 miles of Cambridge and benefits from all the local amenities you would expect and more as well as having a prestigious city on your doorstep and in a county with so much history.
The village has a great sense of inclusiveness and caters for day-to-day family needs. A primary school, two churches, two local shops, a village hall, a pub, a large recreation ground (complete with new children's playground, a skateboard park, football, and cricket pitches) and 3 tennis courts managed by the Lawn Tennis Club.
The village has a very informative website with what's happening locally – "Our many clubs and societies cater for all interests and ages." Besides the local shops your two main supermarket stores (Sainsbury and Tesco) are minutes away.
A charming village full of characterful individual homes with access to nearby walks and extensive cycling routes, good transport links from nearby Foxton with direct trains to Cambridge and London Kings Cross and two bus routes through the village or if you are driving the M11 is only minutes away.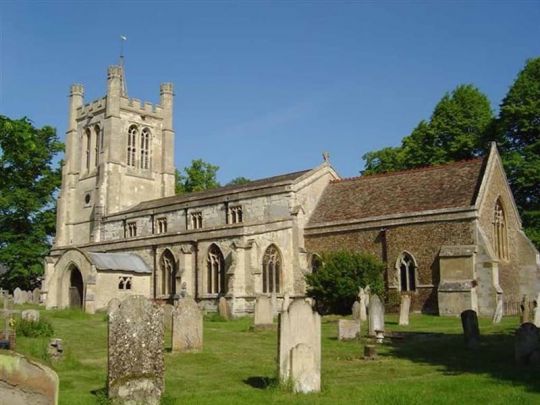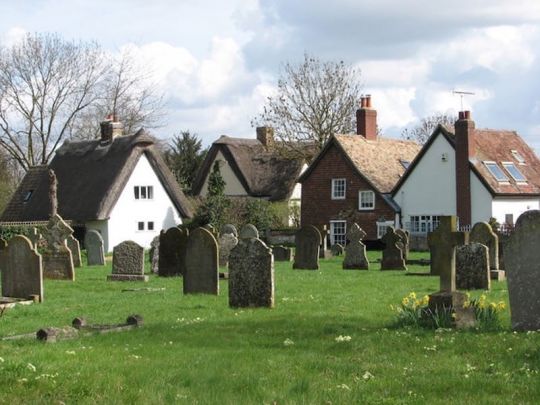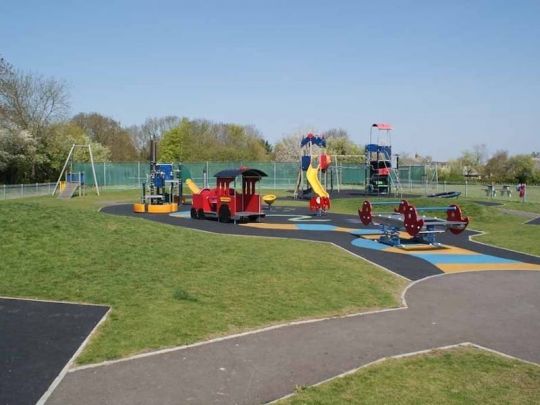 Enjoy village living with Cambridge on your doorstep
Famous for its world-class university, beautiful architecture and classic quads, Cambridge is a city with a magnificent heritage. But it is also a vibrant city, with a diverse mix of residents, leading technology businesses and research facilities, and striking, modern buildings.
Cambridge offers fantastic career opportunities, both in the city itself and the wider area, thanks to the prevalence of high-tech businesses. Nicknamed 'Silicon Fen', the area is home to innovative tech companies such as Apple, Microsoft, and Huawei etc. Biotech business is also booming, with giants including Astra Zeneca providing significant employment at the Cambridge Biomedical Campus.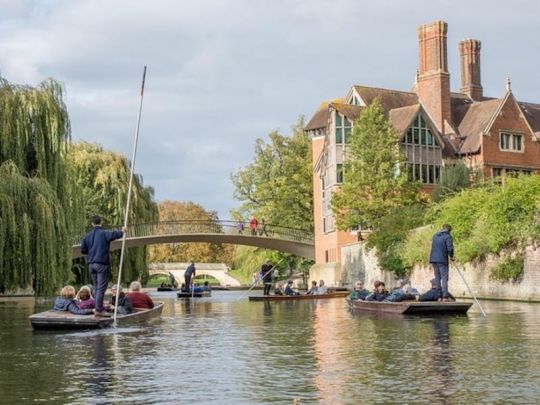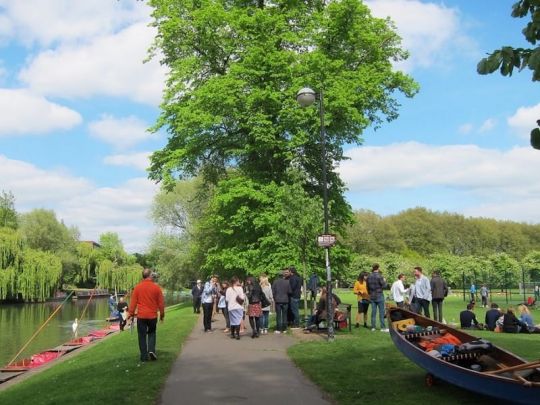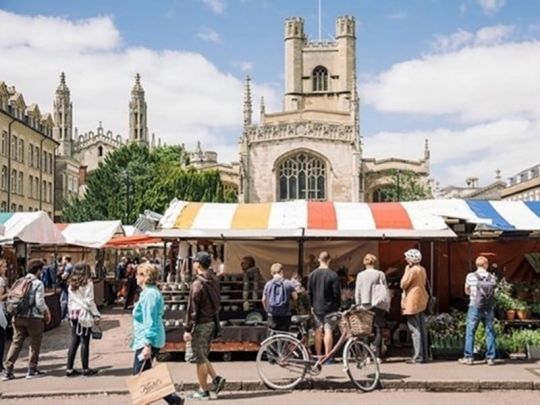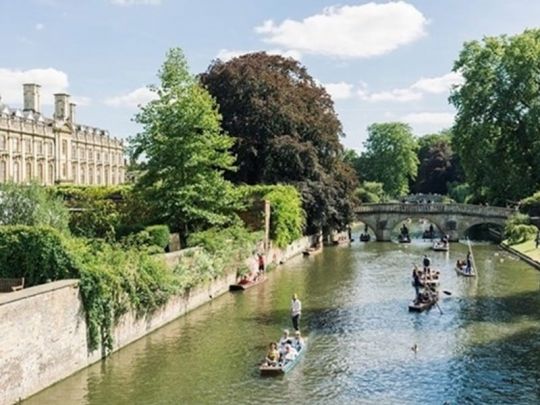 Life in Cambridge is rich and stimulating. Numerous museums house exhibitions of all kinds, while its galleries make it a thriving hub for the visual arts. Events such as the Cambridge Folk Festival and Big Weekend bring an exciting programme of live events to the city, and the centuries old tradition of the Midsummer Fair continues to be held on Midsummer Common.
And with numerous shopping centres, boutiques, independent stores, a bustling market and plenty of places to eat, drink and meet, Cambridge is a fantastic city to have so close to hand!
The city's historic core and cobbled streets are home to one-off gems, independent boutiques, and delicious food stores. The famous Market Square sells a huge range of goods, while the long running All Saints Craft Market is the place to pick up unique and handmade items such as jewellery, pottery, photographs, and paintings.
For leading brands and retailers, head to the Grand Arcade, home to 60 fashion, furnishing, technology, beauty, and food names, plus a flagship John Lewis department store. The Grafton and Lion Yard shopping centres offer more high street favourites, while King's Parade offers a variety of shops amongst the famous colleges.
Enjoy Cambridge and its Local Attractions
Jesus Green
Jesus Green is a large area of open parkland, divided by avenues of London Plane and horse chestnut trees where groups often frequent to drink, cook on disposable barbecues, play tennis on the five grass courts, and generally enjoy the sunny weather during brighter months walking, running or cycling or swimming in the open-air Jesus Green Lido or just lazing around and often listening to band concerts on summer Sunday afternoons.
Cambridge University Botanic Garden
A 40acre, Grade II* heritage garden with seasonal interest all year round, set in the heart of Cambridge. With over 8,000 plants species from around the world it provides a stunning backdrop for a leisurely day out.
Opened in 1846, the Botanic Garden holds nine National Collections and the best collection of trees in the region including many iconic and some endangered trees. Other highlights include the Winter Garden, richly fragranced Scented Garden, Dry Garden and Bee Borders. The Glasshouse Range is perfect for a cold day.
The Garden hosts a busy calendar of events, free trails and family activities.

Shepreth Wildlife Park
A zoo and wildlife conservation with creatures from tigers, and hedgehogs to owls, meerkats and a lynx, to otters, monkeys and reptiles, it has become one of East Anglia's major attractions.
Newmarket
Go behind the scenes at racing's headquarters and see the equine stars at work. Enjoy a day at the races or visit Palace House, the National Horse Racing Museum, where you will experience, an art gallery, live horses and special exhibitions - a great day out for all members of the family.
Imperial War Museum, Duxford
A historic airfield and largest UK museum of aviation history, famous for its role in the Battle of Britain exhibiting nearly 200 aircraft, military vehicles, artillery and minor navel vessels in seven main exhibition buildings.
A visit to the Duxford air show is a must! Fantastic Family Fun with special activities to inspire and entertain across the showground. There is so much to do and learn at Duxford…
"the amazing stunts and displays got lots of cheers and I even met one of the pilots!"
Ely Cathedral
Ely Cathedral is the main feature of this small city. It stands like a sentinel in the fens and has done so since about 1100. It has majestic architecture both inside and out, making it an educational and spectacular visit.
Cambridge Junction
The venue in Cambridge where art meets life where you can express yourself or enjoy your artistic yearnings!
"Our audiences and artists experience and explore contemporary performance, popular culture, creative learning and everything in-between."
Whether you take part or sit back and enjoy, there is something for everybody.
"Cambridge Junction is a creative hub for people and ideas where audiences and artists explore, experience and are inspired by art, entertainment and learning. We are a centre for talent development of contemporary performance for the East of England, supported by Arts Council England."
---
<< Haslingfield Place, Cambridge